CREATING THE WORLDS MOST SPECTACULAR MILITARY-
AND LAW ENFORCEMENT PICTURES EVER SEEN.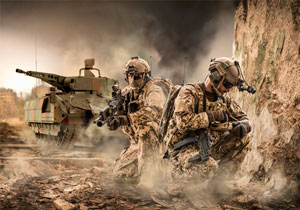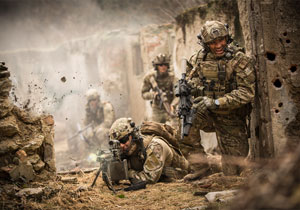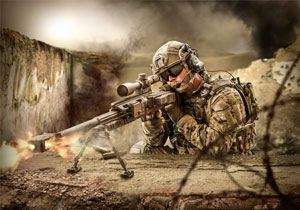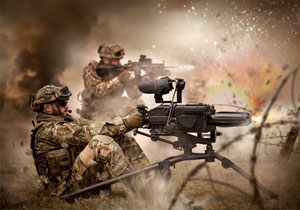 MILPICTURES by Tom Weber is a globally recognized specialist for staged photography and video productions of military and police Special Forces. Numerous satisfied international customers have for many years placed their trust and confidence in the know-how of international award-winning photographer and director Tom Weber.
The former scout-sniper and adviser of a "Jagdkampf" SF unit combines heroism with authenticity and realism in his photos and videos. His images tell stories at an emotional level and place the focus firmly on the customer's message and products. Tom's extensive wealth of experience is founded on 3 years of active military service, a course of studies in film and photography and 27 years of experience working as a photographer, film producer and creative director in the advertising industry. Creativity, flexibility, enthusiasm, reliability and professionalism are just a few of the characteristics that make the artist a partner his customers can depend on.
"Mission completed. Thanks to his professional understanding of our products and their application,
Tom Weber succeeded in producing authentic, detailed and meaningful images.
We were also thrilled with the perfect planning and execution of the photo shoot
– the collaboration with Tom Weber is a real asset for the Tasmanian Tiger brand."
Christian, TASMANIAN TIGER, Photo- & Catalogue Production
"It is a pleasure to work with Tom Weber. The communication is straight,
and thanks to his military background he understands perfectly our needs.
This, combined with an excellent handling of the camera and a great artistic sense,
makes Tom deliver unique and astonishing photos. We look forward to further cooperation."
AIMPOINT AB
"Thanks for the professional implementation of authentic photos with high level of detail.
The resulting images are not only extremely high quality;
The entire transaction was uncomplicated, flexible, very fast and all at an absolutely reasonable price."
Schmidt & Bender
"The photos of Milpictures by Tom Weber impress with their detail and their realism. Just perfect!"
RUAG Defense
"I am impressed with Tom and his company. We could not be more pleased with the pictures they provided us.
Flawless, reliable and quick – highly recommended!"
Safran Vectronix AG
"It is a pleasure to work with Tom as the photos we get are outstanding.
The photography has a big impact on our visual branding and helps us reach the level of professionalism
we always strive for in our marketing and communication."
Anita N. Olsen, Director Product Marketing, INVISIO
"For more than ten years Tom Weber is our partner for high professional image pictures.
He always pushes the limits and creates images which set new standards.
Working with him is inspiring, challenging and of course great fun."
Steyr Mannlicher
"With Tom Weber, we have found the right partner, who not only proves extraordinary professionalism and virtuosity,
but also has a first-class and stylish approach to the topic.
Our requirements are matched to our company by its excellent advice. We look forward to further cooperation."
Rheinmetall Defense
"Tom not only takes the best photos but also eliminates his clients stress by assuming
professional responsibility for the collective project, from start to finish.
His aim is perfection and he hits his target, making it impossible to find a better photographer than Tom Weber."
Medical Sales
Doris McGirt, Owner & General Manager
"Shifting boundaries between reality and desire.
Fascinate, make good ideas perfect. So always set new values. Create unique stories with his camera.
The resulting power makes Tom so unique and successful."
Umarex / Carl Walther Arms
"In search of individual, thematically demanding pictures, we have found the best quality at Milpictures.
The cooperation is pleasant and uncomplicated. Our briefing was implemented perfectly, without any change requests."
ODU
"Tom Weber has captured our requirements, as well as the performance and application issues perfectly in the pictures."
fireKRAFT
"We have had the honor of working with MILPICTURES several times. Tom Weber is a master of his trade!
His past as a sniper, coupled with his talent for depicting fictitious situations creatively and authentically, is impressively reflected in his pictures."
The Heat Company
"It's a great pleasure to work with Tom Weber. His photos tell a great story – of heroism, professionalism, devotion…"
Mehler Vario System
"We had the good fortune of collaborating with Tom in one of his projects.
The images we did two years ago serve us to this day,
Tom is a true professional that understands the needed "Look & Feel" to military oriented photos,
and he delivers top quality products, we are going to work with him again!"
Fab-Defense